[Back]
---
Published: October 24, 2011
Author: Anna Agnew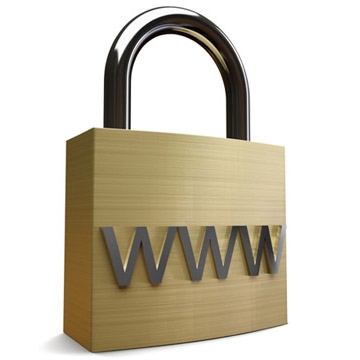 Whether you have a computer for small business or home, website security is a crucial feature to get in order to protect your personal data or financial details. Any computer is prone to being attacked by viruses, malware or hackers. Websites are especially easy targets for hackers because many people use free or cheap open source software. Because the software is cheap or free, it is more accessible and therefore becomes really popular with the masses. Unfortunately, the software also becomes very popular with the hackers who have access to the open source code. It's worth the hackers time to find ways to hack into these software platforms because once they find a weakness or vulnerability in the code, they can negatively affect thousands of websites. Examples of popular open source platforms that are a favourite with the hackers are Wordpress, OScommerce, Joomla and Magento to name just a few. Increase your website security along with protection programs and get sound advice from an experienced web developer if your website is hacked or has been infected with a virus.
The following are 5 main strategies to consider in providing optimal website protection:
Make sure your hosting control panel, FTP and platform software administration area is secure. Be sure to create 10 digit random passwords mixed with Capital letters and numbers. Refrain from sharing your passwords with anyone.
Delete access for those who do not need to log into the website. For example, if you have a staff member with administrator entry to the computer and they are no longer with the company, it is advisable to get rid of the user instead of having them on file. The greater number of people that have usage of the secure and safe information, the greater probability of that information falling into the wrong hands.
Keep platform software updated to the latest versions with latest security patches. Each time a virus protection reminder appears on your desktop, take a minute to make sure things are current and working well.
Extremely important - consider purchasing a security monitoring program that will lock down your files and alert you to any suspicious hacker activity. Make sure that you select a experienced web developer, that can present you with valid references and testimonials, to properly install this security software. They should first clean your web site of all current viruses and then install software. Be sure they can offer you some kind of guarantee that indicates they stand behind the security software they are installing on your website.
Establish a relationship with an experienced Webmaster / web development company that will be on hand to immediately assist you should you get hacked. This becomes even more important if you are not a particularly computer savvy person. Because an experienced Webmaster/ web developer deals with these kinds of hacker issues every day, they will be able to quickly hone in on your problem and help you get your web business back online as soon as possible.
Check your website's traffic regularly to figure out when and where traffic is coming from. If it is common to only have a small number of hits to your website every day and then you experience a higher volume of traffic for no reason at all, it might signal that your website is being attacked by a hacker or has been infected with a virus. Back up the information you have frequently to a separate system. In that way, you're protected in the instance of a harmful virus or an attack.
Category: website security,
[Back]